Intro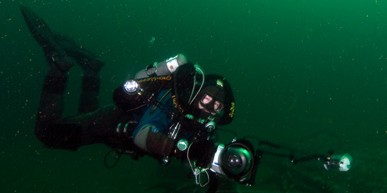 Welcome All
A number of years ago, I started posting dive stories and pictures in my spare time. A few people expressed interest, so I continued when I had time. Since I dive most weekends between April and January, it can quickly become difficult to keep up.
Over the last year, I've been struggling to organize some of my posts here and on other sites. In addition I've added two different photo gallery packages in an attempt to improve image upload and display. I've also added some SCUBA FAQs to answers many of the question I'm asked about diving. These are broken down into basic and advanced subjects. Last, I've been working on getting some video online.
Basically, I'm trying to make the site into one I wish was available when I started diving.
I hope you enjoy the site,
Dave
Scuba@sjdiver.com